Designing a smarter world after Covid-19
At the start of this year we launched an initiative to push forward Smart's collective expertise in four areas: Designing for Wellbeing, Sustainability in Practice, Creating Value through Ecosystems, and Scaling Creative Research Methods. 
In March, the world changed in a way no one could have imagined. We have been working to ensure project continuity, and to support each other and our extended community. As we all adjust to a new normal, we're taking a moment to examine how the Covid-19 pandemic has shifted realities as we plot our course in a changed societal and business landscape.
Some of the trends we identified at the beginning of the year have accelerated. For example, at our Designing for home life in 2030 event last year we explored a future state where we spend less time outside and are dependent on technology to provide for us physically and emotionally. We never imagined this would happen only 6 months later.
"In the not-so-distant future, our time spent in the outside world may diminish, as we are forced to face the realities of climate change, the growth of personalized technology, and services that will deliver just about anything to our door. The home of the future may take on the role of a provider, taking care of our needs and remotely connecting us to activities and services."
—Araceli Camargo at Designing for Home Life in 2030, June 5, 2019
Other disruptions have emerged from left field. For example, we could never have predicted that rather than forcing our kids to put away their phones, we would be encouraging them to connect with friends on social media.
Here, the leads of each initiative reflect on what we set out to tackle, a trend that has accelerated, and a curve ball that we didn't see coming. We hope this provides valuable perspective as you consider how to move forward your initiatives this year.
Designing for health and well-being
Our intent
We set out to identify the role that digital products and services can play in people's lives to encourage mental wellbeing, and of equal importance, what practices to avoid.
What's accelerated – Adoption of mental health-focused digital products
Over the past few years we've seen a slew of new digital products aimed at improving well-being emerge, from meditation and wellness helpers like Headspace or Sanvello, to tele-therapy platforms like Talkspace. With nearly half the U.S. population now reporting the Covid-19 pandemic affecting their mental health, it's not surprising there has been a spike in demand for these digital products. With vulnerable people in our communities disproportionately affected we see an opportunity to democratize these tools for a larger positive impact on the mental health of the population as a whole.
What we didn't see coming – Decline of digital detoxing
For the last few years we've seen a rise in conscious digital detoxing. One example is Apple's 'Screen Time' that attempts to address growing concerns of extended device usage and it's impact on well-being. We couldn't have predicted that digital technology would be the only way to make necessary human connections and to access critical resources during the Covid-19 pandemic. With lives and jobs lost, economic uncertainty ahead, and social isolation growing, the importance of supporting mental health and wellbeing through technology seems more urgent than ever. As we emerge from this crisis we see the opportunity to help people find a new balance between digital technology and in-person interactions.
Collection
Designing for health and well-being
Collection
Designing for health and well-being
Sustainability in practice
Our intent
We set out to explore new ways of reducing the environmental impact of packaging through design and behavior change.
What's accelerated – Waste awareness
Staying at home in a collective effort to slow the spread of Covid-19 has changed mass consumption in revealing ways. Before, we may not have thought twice about purchasing packaged food and drinks and disposing of the packaging at work or school. Now, as packaging is concentrated and piling up at home, there is an increased awareness of personal waste, especially as people are also using this time to spring clean.
We know from our research that sustainable choices are motivated more by direct, tangible outcomes, such as keeping neighborhoods clean, than by indirect and intangible measures such as reducing global greenhouse gas emissions. Therefore we are hopeful that the visibility of waste may drive positive behavior in the coming months.
What we didn't see coming – Disposable everything
On the other hand, fear that reusable products such as shopping bags, coffee cups or salad bowls could transmit Covid-19 has led to rollbacks of programs designed to reduce single-use plastic products. It's understandable that, as an immediate action, using disposable products may make people feel safer, but a more nuanced approach to reuse could provide both reassurance and safety.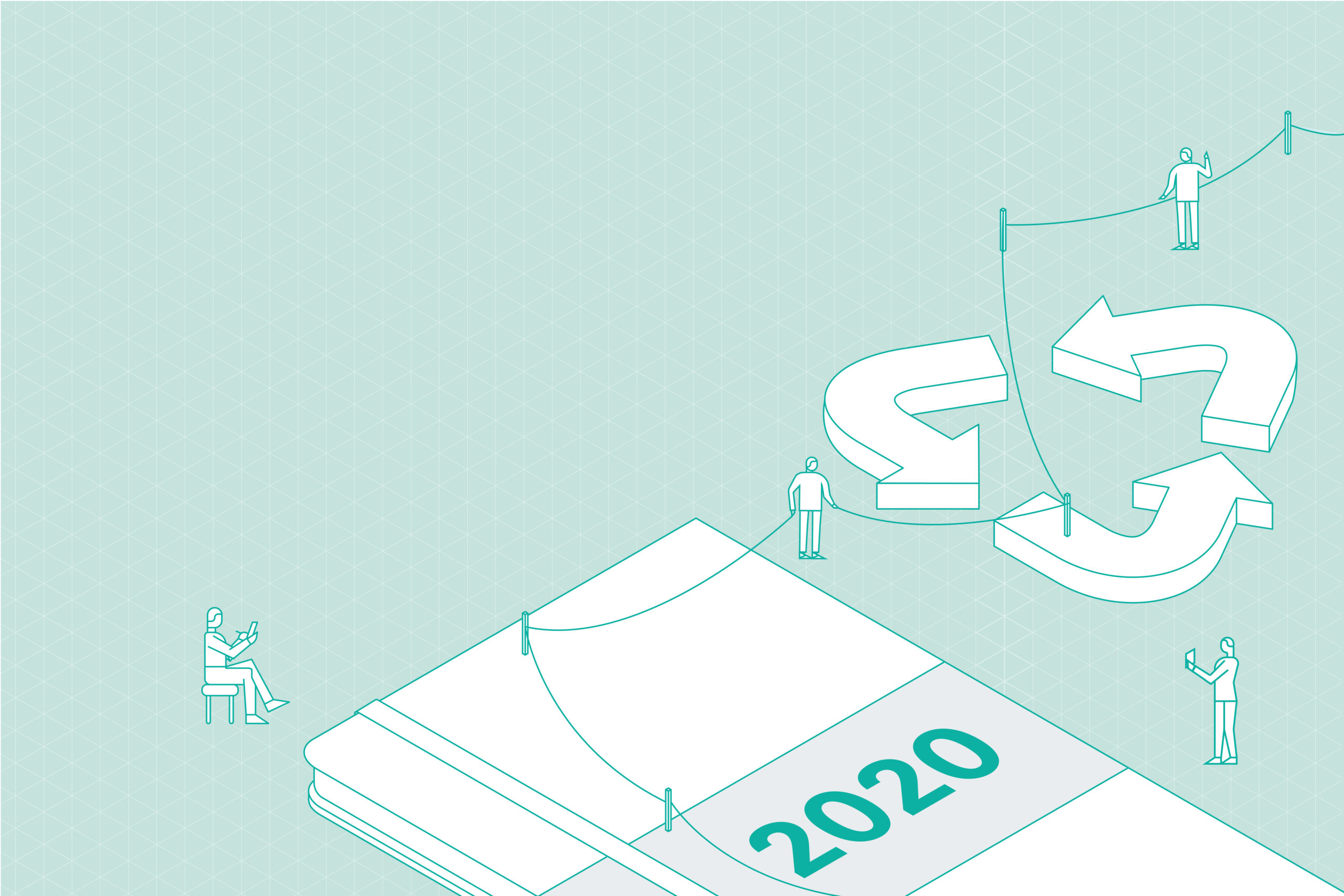 Collection
Sustainability in practice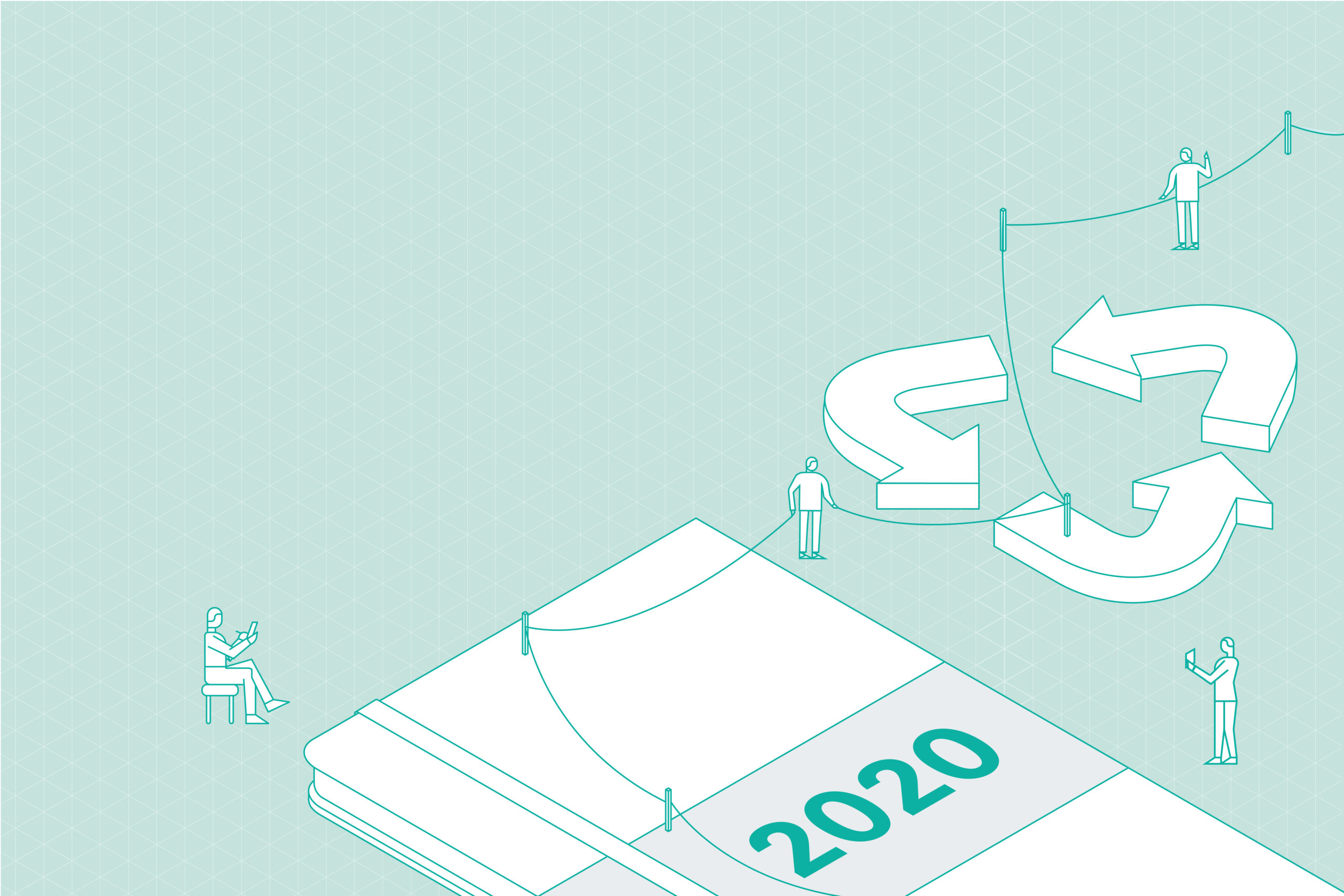 Collection
Sustainability in practice
Creating value through ecosystems
Our intent
We set out to determine new ways that brands can create ecosystems of products and services to meet evolving consumer needs and behaviors by leveraging emerging technologies that redefine business models and deliver sustained ROI.
What's accelerated – Adoption of "remote" community-centric product and service ecosystems
As recently as February, brands that offered remote participation in communities through integrated physical product, digital services and content – such as Peloton, Zwift, and Xbox – were considered to serve specific and limited consumer segments. Overnight, the "stay at home" directives and social distancing requirements of the Covid-19 pandemic resulted in an exponential demand for remote community ecosystems. For example, Peloton saw total App downloads increase five times in March compared to February, and iOS users doubled in the same time period.
Based on this accelerating trend and social distancing requirements, other passions, hobbies, and activities that have traditionally depended on in-person social engagement could be ripe for remote community product and service ecosystem innovation. For example, what would an ecosystem around playing music remotely together look like? What about products and services for shared, remote cooking experiences?
What we didn't see coming – Resurgence of products over experiences
Prior to the Covid-19 pandemic, consumer behavior trends were on a clear path towards preferring experiences over traditional purchases. Seventy-eight percent of millennials said they would choose spending money on a travel experience over material purchases, with 77% saying the best memories of their life have been live events. Social distancing and home isolation have effectively paused or reset what was once a rapidly growing macro trend and unfortunately put many successful businesses and growing market sectors at risk.
In the short term, we believe there is an opportunity to refocus on in-home products and services to meet these new and unexpected shifts in human needs. For example, is there an opportunity to create new offerings that combat cabin fever, encourage healthy and safe social interaction, address work or home-schooling pain points, or simply allow people to find joy in their new daily routines. A little delight and a smile can go a long way during these uncertain times.
Collection
Creating value through ecosystems
Collection
Creating value through ecosystems
Scaling new forms of design research
Our intent
We set out to explore the intersection of in-person creative research methods and emerging technology, to discover how we might scale research findings without compromising the depth of insight or understanding of user context.
What's accelerated – Use of remote user research
Since the Covid-19 pandemic, we've taken all user research sessions online. Video calls and collaborative digital boards have temporarily replaced all in-person sessions. Ultimately, nothing can replace the nuance of live interaction, but it has allowed us to extend our geographical reach.  We have also found success in distributing activities over time through a combination of asynchronous and video interactions.
We see an opportunity to employ new tools that will help us understand context and develop deeper empathy remotely – through more sophisticated digital tools, or simply untethering participants from mobile or laptop technology in unexpected ways.
What we didn't see coming – Radical change in consumer attitudes and behaviors
We could not have anticipated the huge effect of the Covid-19 pandemic on our research participants lives. People's fundamental needs have shifted. What we understood about people before the crisis may no longer be relevant. They are operating in 'crisis management mode' where they might move from one aspect of the crisis to another in extremely short succession. Hoarding household supplies, social distancing, and heightened anxiety about job security are all being experienced en mass and simultaneously. The current period of instability demands that some research problems may have to wait until a new normal has emerged. For other research problems, immediate remote research to understand the trajectory of change may be more important.
We see an opportunity to prepare brands for the new normal by augmenting previous qualitative and quantitative research studies to track how attitudes are changing, and will change over the coming weeks and months.
Looking forward
These are four areas of opportunity we see ahead. They do not replace the urgent challenges at hand such as designing and manufacturing ventilators in record time, or encouraging behavior change to avoid the spread of Covid-19. However, we're looking forward to the world beyond this crisis with a blend of new optimism and realism.
Let's design a smarter world together